The Dolomites are a picturesque and romantic destination for an elopement. With a lot of famous (and less famous) locations, breathtaking views, and a big variety of activities to do, it's no surprise that many couples are choosing our stunning region for their intimate elopement wedding. The Dolomites can be a busy place for eloping couples, tho. That's why it's even more important to go for more secluded elopement spots in the Dolomites, instead than going with the mainstream. In this article, as a local elopement photographer, I'll be discussing 5 reasons why you absolutely need secluded elopement locations in the Dolomites, over the insta-famous spots for your special day.
1) Privacy: Secluded elopement locations in the Dolomites provide a sense of privacy and intimacy for your special day
With the privacy and intimacy of a secluded spot for your elopement day, you'll feel like you belong in no other place in this world, and can make it meaningfully yours forever. You might not say your vows at Seceda, but in other unique places to elope that mean so much more just to you.
Privacy and intimacy are crucial for elopement photography and your overyll elopement experience in the Dolomites, because they allow you to be fully present in the moment, without feeling self-conscious or on display or being interrupted by people passing by or shouting "CONGRATULAAAATIONSSS IS THAT A REAL WEDDING OMGGG 🤪🤪🙀🙀" to you all the time.
This will result in more cozy moments and emotionally powerful photographs and elopement experience, that truly capture your fun, messy and quirky essence.

2) Authenticity: By choosing an Intimate elopement location in the Dolomites, you can be deeply connected with your very own dreams, values and interests & boldly ignore what everyone else is doing or suggesting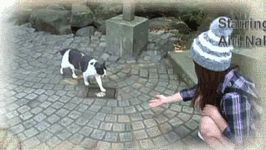 This means you've got other unique places to elope than all the other people and another point of view, which makes you alternative and unique. An authentic elopement experience in a secluded elopement location, can reflect your values, personalities, and unique interests.
It absolutely makes the ceremony and celebration feel more authentic, genuine and meaningful to you by also giving you a blast of total freedom from whatever the other people do.
Moreover, intimate elopement locations in the Dolomites can be more accurate to your very own perfect location visualization, than popular spots. The secluded elopement locations I give to you are picked based on your vision, if you already have one – otherwise, I will help you figure out what you're searching for.
Having a unique location for the elopement can make the experience even more memorable for the couple, creating a deeper emotional connection to the place and the day.

3) Personalization: Your Elopement will have a savory touch of your personality if you chose a secluded elopement location in the Dolomites that is meaningful to you
The perfect and unique places to elope for you are going to be suggested based on your personal interests. You might like to hang out in very special places like a lake, so you want to have that at your elopement wedding. Or you want something completely different because you love to explore and get to know or experience new things. I'm absolutely taking all of your spicy personalities and interests in consideration before giving you any random suggestions!
Choosing an intimate location over non-insta famous elopement locations in the Dolomites, allows you to personalize your elopement experience and make it one of a lifetime. Instead of choosing a location that has been photographed and shared countless times on social media, you can find a place that is special and fascinating to you.
4) Exclusivity: You'll feel like a special guest by discovering hidden gems and non-insta famous elopement locations in the Dolomites
Eloping in a secluded location in the Dolomites allows you to escape the crowds and experience a more authentic, off-the-beaten-path destination that Instagram and Google might not even know about.
If you want to really get to know a place, avoid tourists spots, and go with a local. (Yes, I am a local: born, raised and currently living in the heart of the Dolomites 😉)
Non-insta famous locations in the Dolomites may be more representative of our region's true character and culture, rather than a location that has been overly commercialized for Instagram. Also, having a local elopement photographer and friend, like me, adds a sense of authenticity and exclusivity to the elopement experience. I will absolutely spill some fun facts and tell you about our beautiful places, without making you feel like tourists and influencers, but my VIP-Friends.
5) Magic & Adventure: A bit of secrecy and craziness make your elopement location in the Dolomites even more magical
Who doesn't like to have a secret tiny, particular spot in the world to say yes? I bet you're outside the box thinker and that's why a secluded elopement location in the Dolomites, that nobody or few people know, are 100% for you.
Many secluded locations in the Dolomites offer opportunities for adventure, such as hiking, biking, or rock climbing, which can be incorporated into the elopement experience.
And last, but not least: You can escape from crowds: A non-insta famous location in the Dolomites may be less likely to be overrun with tourists, allowing you to have a more intimate and peaceful (or also very exciting) experience. You can have a look at some of the amazing stuff you can do on your elopement in the Dolomites here; 13 Ideas To Celebrate An Alternative Wedding | Make Your Elopement Fun