1. The "Getting Ready" of your intimate wedding
The "Getting Ready" is such an emotional moment – maybe one of the most, after the vows. But unfortunately, most brides (and also grooms, I swear!) are forgetting this moment because it seems so superfluous. We learned from traditions that the wedding is the vows and exchanging rings and party. But there is so much more in between and most importantly at the very beginning of a very emotionally charged day!
What I've noticed too, is that the wedding couple, in general, feels more relaxed to have me in the early morning greeting them. They can be sure not to miss anything.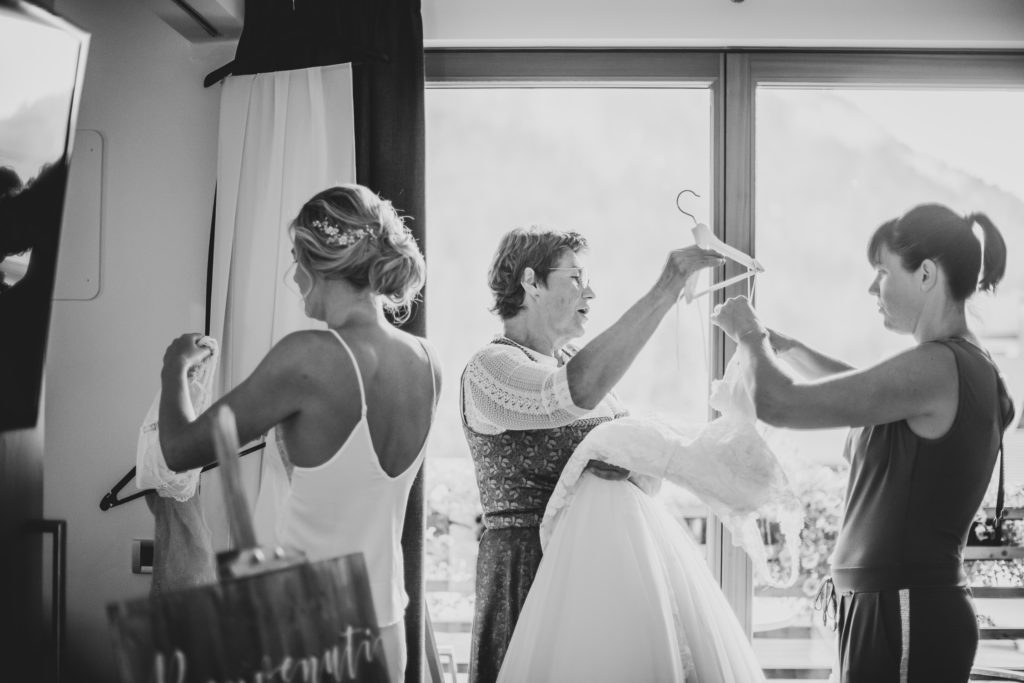 2.
The First Look
What if I told you that most couples are totally NOT having an intimate first look in the morning? It's another very emotional moment – having this one totally for you and enjoying to first see each other as a wedding couple is simply the best way to start your perfect intimate wedding day.
So do not miss it an plan it! It can take just a few minutes.
And if you wish to extend it: plan a short couple shoot in the morning – the morning light and quietness can be so magical and relaxing.
3. To Cut Out Time Just For You
If you're planning to get married with your family and closest friends around, you're not totally alone, and I'm pretty sure you don't want them to leave them alone for 2 hours to get some beautiful photos.
Also, it's something I always discourage to do. The reason for is very simple:
You're not as relaxed as if you'd really be totally alone.
The best photographs are always made when the couple is really alone and don't have to bother what the guests are doing without them.
Could you be one of those people?
Plan to have the shoot in the morning for example, or on the days after!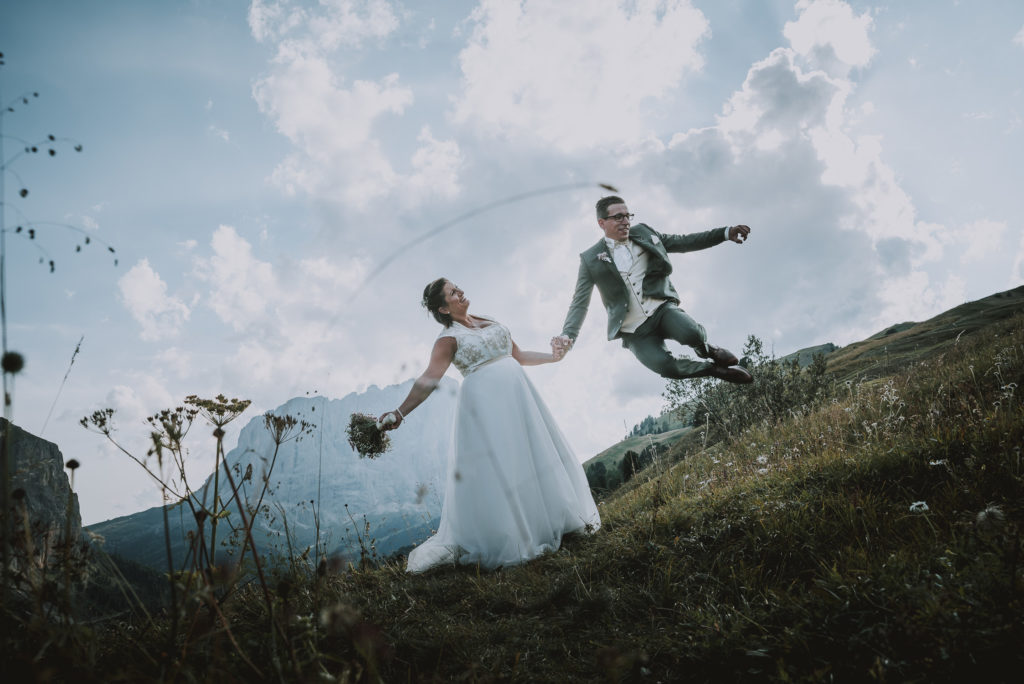 4. to Plan A Wedding That Is Far More Than Just a Photoshoot
If you're having a ceremony with your relatives and friends and want to spend time with your beloved ones, you can celebrate some days later just yourselves.
In the end: Who says how often you have to celebrate your love
and what you have to do?
An intimate wedding is made exactly to give you more freedom around your schedule and activities – So make it work fine for you!
That's why you could plan a small trip or hike or whatever makes you feel good to celebrate you two and just have me accompanying you! Yes, in your wedding clothes!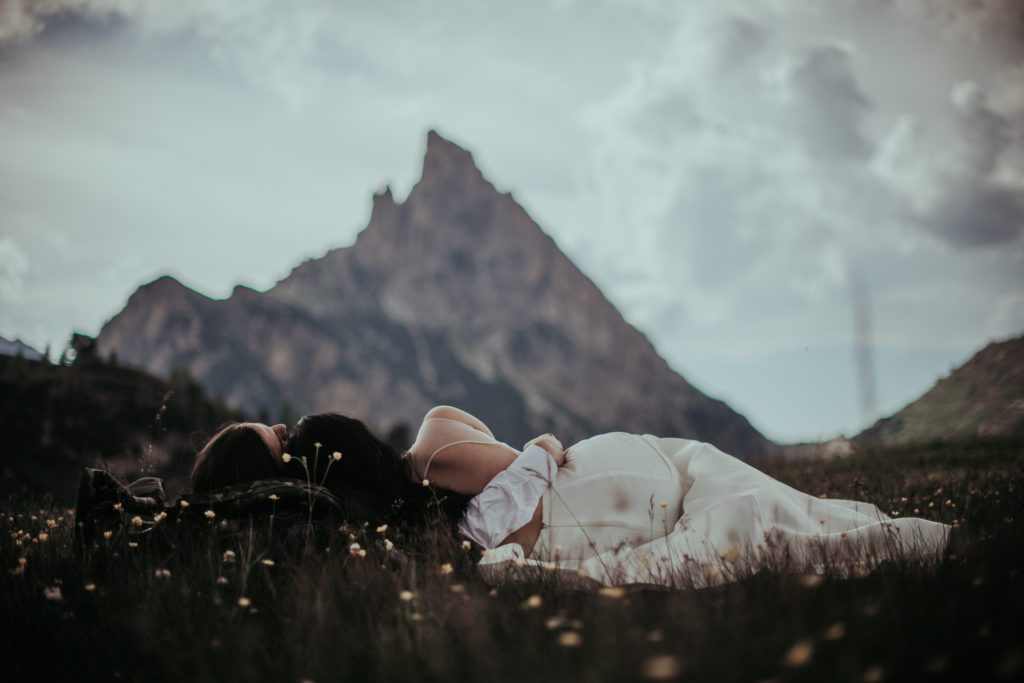 5. Delays – Because they're (Almost) Inevitable
Plan your schedule generously and don't "over-plan" it.
If you're a planning maniac and want to do a thousand things it's better to think about planning less and enjoying more. My personal tip is to set the perfect time to have the intimate wedding ceremony and where so you can plan generously around it.
Think about how long it takes to get from one location to another too.
Having a local wedding planner helps as well to have better time management and expertise around the intimate wedding planning. Even if the wedding is simple, a wedding planner can relief so much stress!
I can suggest you, two lovely local wedding planners, in South Tyrol and The Dolomites:
Jlenia: https://www.jleniacostner.com/en/
Pamela: https://pamelapizzardo.com/en/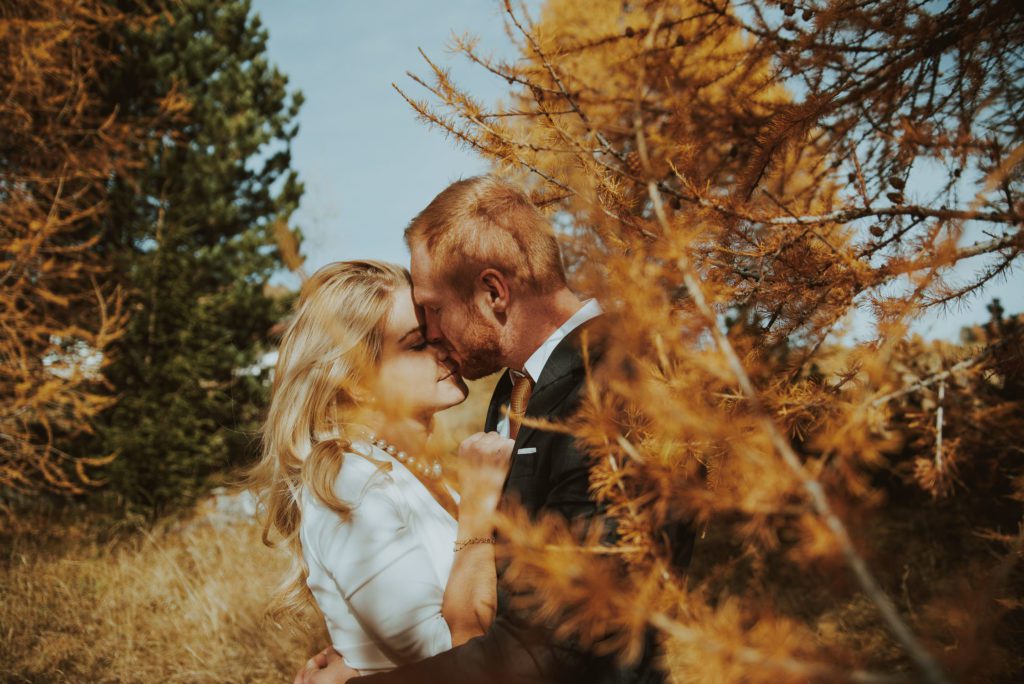 always Remember That Your intimate wedding is about you – Not about your guests.
Never ever, ever forget to put you as a couple first, even if you have some of your family and friends at your wedding. You're not giving them a party but you're giving you as a couple the experience you always wanted to have, in a place that you love.
Are you planning an intimate wedding?
Check out my guide on How To Plan A Wedding With No Guests!
PIN IT FOR LATER!