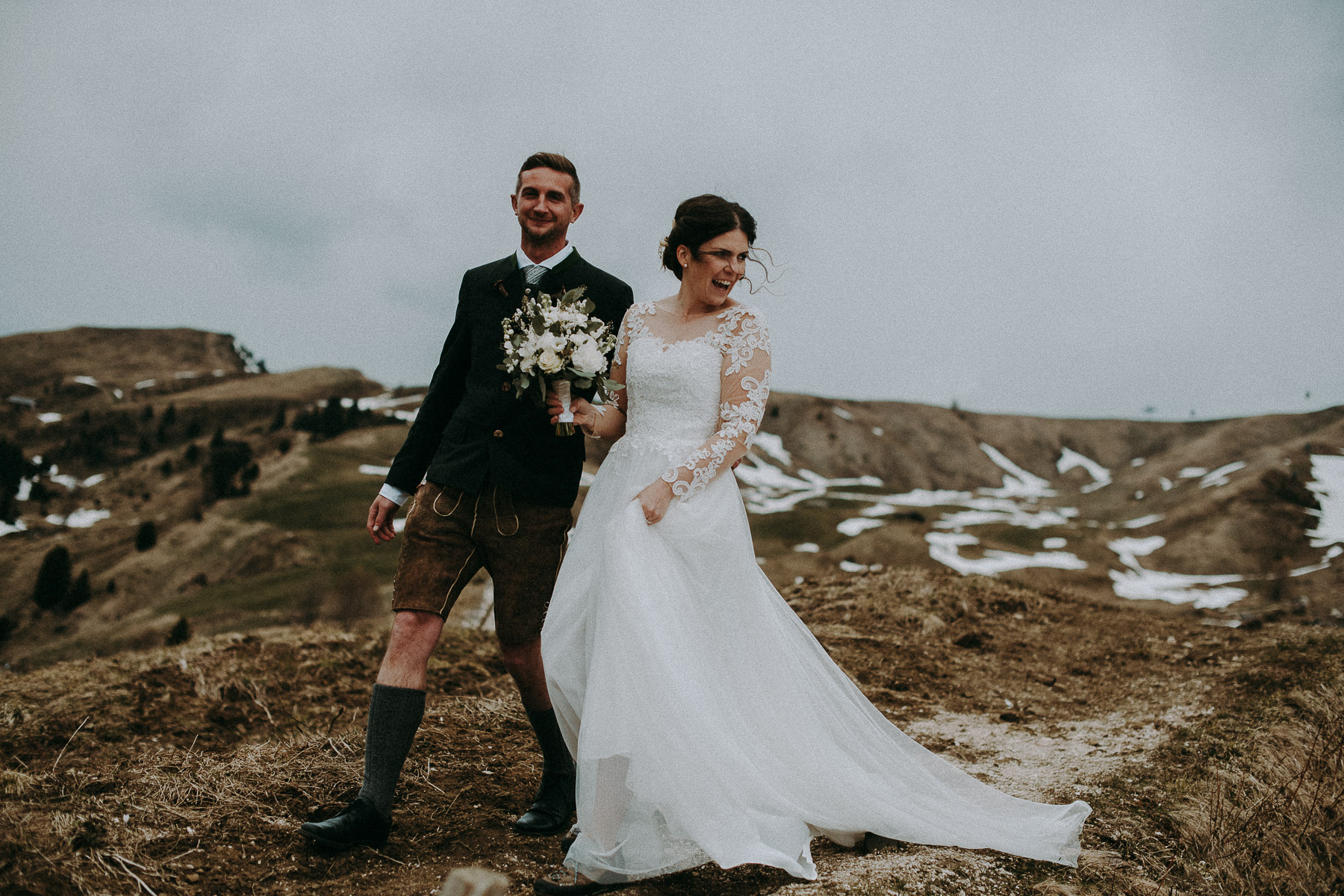 Bettina and Michael decided to get married in a small way: They wanted an intimate wedding in the mountains, that grasped the true meaning of it, without huge parties. A couple who wanted a romantic moment all to themselves.
Things for which I am a big advocate.
They stood at Chalet Rönn, a luxury chalet in Colfosco and then dined in a mountain hut: Col Pradat Lodge.
These are wonderful places to get married in Colfosco.
Alta Badia offers wonderful places to get married in absolute intimacy, as they did. They chose the Gardena Pass to take their couple photos and spend some time outdoors together.
On that gloomy day, mother nature gave us dramatic and at the same time romantic views.
In fact, in the off season, the Gardena Pass is a practically empty place. I love it, being the mountain pass of my hometown and I know a few secret places to take my couples to in the busiest months, like the summer ones.
Would you love to have more info about these locations & your wedding in Alta Badia?
Pin It For Later