The Pure Freedom
&
No Compromises Experiences.
Imagine being so small, embraced by
huge mountains – and with the wind in your hair
tell how much you love each other!
Epic Elopements & Proposals
Experiences in the Dolomites
You're drawn to the Dolomites because they're the perfect place to bask in love and confess your feelings to one another, more than anywhere else on earth.
This experience is for curious people who love to explore secluded lakes and greenery, that are beyond the mainstream.
It's for the ones who love some lighthearted fun, emotional adventures and a sparkle of magic.
It's all about filling your special occasion with the big freedom, empowering excitement and the blissful privacy you're looking for.
It's all about a simple but deeply meaningful experience,
just for you.
FEEL ALIVE, BE CONFIDENT.
AND NEVER LOOK BACK.
This is for People who are searching for
A day that Is
Just for you &
No Regrets.
Dip your toes in a mountain lake, savor a sip of bubbly, and celebrate your empowerment to do it your way.
No way to feel egotistic or bad.
Stress-free & meaningful.
Scent the perfume of hot grass, feel the breeze gently kissing your skin while saying your vows or proposing – and take a bracing deep breath.
Adventurous & Lighthearted.
Leap and frolic into the mountain meadows, after celebrating your commitment.
These adventures feel as heroic as Link's quest to find Zelda. ⚔
01
How To Get started!
Taking only a very limited amount of bookings, you get a lot of care and attention.
Every elopement and proposal gets a tailored and exclusive approach.
01
Inquire with me
Say hi, and why your heart is leading you
to the Dolomites!
Inquire with me via the contact form.
Let me know what's leading you to our beautiful places and what adventures you're most excited about!
I'll be back to you within 48h, and invite you on a videocall to discuss your vision and see what you're up to.
02
our videocall
Tell me what's important to you!
On the videocall we're going to find out what your perfect elopement or secret proposal looks like.
Based on your interests, I can give you some inputs on cool locations or activities to do when here in the Dolomites, answer any questions, and craft a tailored package for you afterwards.
03
Pick your custom package
Choose the option that most speaks to you!
After your consult, you're going to get your custom package options, based on what we said in the videocall. Usually, you can pick from 3 of them.
With each an example of how the day can feel like, and what's possible doing within the hours.
04
Save your date!
Let's make it official & start planning!
After you picked the perfect package for you, it's time to reserve the date. To do so, and start planning your elopement or secret proposal, there are only 3 quick things to do:
01 – Complete the proposal
02 – Sign the contract
03 – Make the deposit
02
How Is It to Work Together?
You can think of me as your local gnome friend who answers your questions and holds your hand along the planning, so you know where to start and what the next steps are.
01
After you book:
Let's Start Planning
Let's dive into your big dreams!
After you've bindingly booked, we're going get to know each other even better!
You're going to get help with all that you need such as locations, activities, vendors, timelines, and more – with some videocalls, emails resources, and short questionnaires.
Find out more about how I help you plan your elopement or proposal here!
02
YOU ELOPE OR PROPOSE
Live the best day ever!
I'll be cheerleading for you all along the way, and step back when the moment has come.
You're going to feel like on top of the world, and endlessly empowered to do the big step.
Enjoy your visit to the Dolomites, without having to worry about a thing.
03
Image Delivery
When YOU'RE BACK HOME
The happy memories digitally come to you!
1-3 days after your big day, you will get a sneak peek on your private online gallery, to make the announcements at home or just cherish your big day again and again!
And no longer than 5 weeks later, the whole gallery!
Ally with Ellen!
Your Funky local
Dolomites Elopement Photographer
& Gnome Friend
I deeply believe that the best work results come from genuine human connection.
The right moment to start being weird is the first.
My mission as your Dolomites elopement photographer is to mix expertise with unpolished, playful friend vibes to put you at ease and make your silly, unfiltered self shine.
Simple as this.
I'm basically your freaky energy-ball companion with a camera, who sometimes trips over herself, but is fun to be around.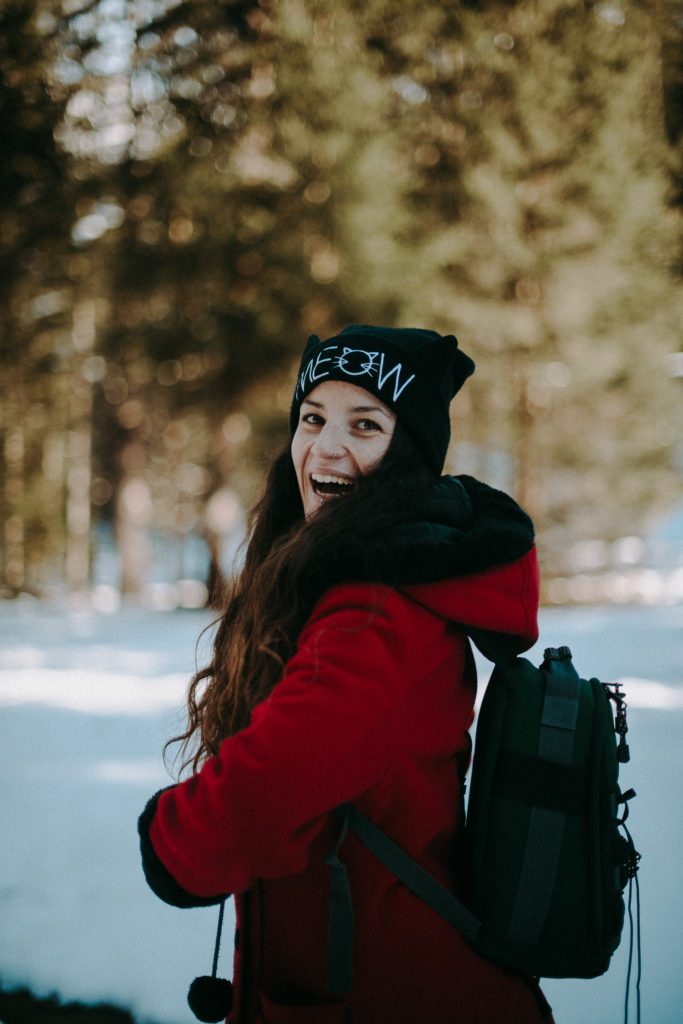 I love to help my couple save:
1. Countless hours wasted on info-hunting.
2. Tripping into tourist mayhems.
3. On missing out hidden gems not even Indiana Jones would find.

Working with me as your local photographer &
Dolomites gnome, means you get
A mix of fun, romantic & candid photography
Forget about posing or hiding your silly self – I'm here to give you gentle guidance and encouragement to be a bit crazy.
Your Local Joker
That always
has your back
You will never get let down or left wondering. As a local Dolomites photographer & friend, I got you covered from A to Z!
The bold feeling of total freedom & empowerment.
You're going to feel like on top of the world. Embraced by the Dolomites landscapes.
Without feeling selfish or regretful.
BECAUSE WALKING UP A MOUNTAIN MEADOW
SIMPLY FEELS "RIGHTER"
THAN WALKING DOWN THE AISLE
You don't want to impress anybody.
You want to be impressed instead.