Elopement Wedding Photographer Dolomites
For Your Wedding to taste like
magic & Fearlessness
Because at the end of the day, you're self-empowering badasses.
you deserve a wedding which fits that kooky you.
No Regrets. No Compromises.
So why be "Vanilla" if you can be
"Spicy Cinnamon With Awesome Sauce"?
What matters to you

for your wedding aren't those typical things…

You don't care about lots of decorations, lots of invitees, lots of things that are simply "too much".
So why try to fit into a box everybody else is?

I totally get you: What matters to you is a stress- & drama-free wedding, that gives you space to vibe out – to enjoy little things like holding hands whilst peacefully walking towards your perfect Dolomites elopement spot or enjoy some scattered raindrops on your skin.

A strict timeline which is typical for big weddings isn't for you, since you're peppy peeps who simply like discovery, exploration and well, to spontaneously have an ice cream whenever just because.

That's all I can give you as a Dolomites Wedding Photographer
your
elopement can be lighthearted & Fun

.
And still be the adventure of a lifetime.
An Elopement in the Dolomites is a whole different thing, because it's tailor-made to you. There are no rules, and you can simply put every single piece of energy into what you love.
It's an investment and commitment into the best moments of your lives, which will make you feel endlessly enriched.
✨It's not about performances: It's about letting your unfiltered self fly.
✨It's not about frustrations & "having-tos": It's about your chest filled with big positive emotions & having a freaking blast.
✨It's about that no drama llama in you who enjoys the perfume of hot grass & the child in you who just wants to be carefreely stoked all over.
✨It's everything you want it to be.
It's about creating & celebrating an aligned day, you unapologetically love.

Goodbye traditional expectations.
Hello spanking new Adventures.
no.re.grets.
DOLOMITES ELOPEMENT

Planning Ressources
Hi, I'm ellen
and I'm a local Dolomites Wedding Photographer.
My family sees me as a bit of a guerilla. I don't like to follow old fashioned have-tos. Instead, I stand for everything that isn't regular and people who want to beat to their own drum.
After my first ski elopement wedding, I knew my calling was to support alternative couples who don't see themselves having a traditional kind of wedding day.
"Elopements give me goosebumps and
the urge to twerk upside down!"
Breaks wedding rules that don't serve you, and gives you tailored new ideas instead!
Makes sure you avoid typical tourists mistakes that end up with huge disappointments!
Keeps you warm, safe and in a good mood – for your day to be as amazeballs as possible!
1. Contact!
Reach out and tell me more about you and what you love!
2. Free Consult!
Let's check if we're a good fit and dream up your perfect day!
3. Book & Plan!
Book your day and get unlimited access to my shiny unicorn & superpowers as a wedding photographer in the Dolomites!
4. Enjoy!
Let's go out there and have the best Dolomites elopement ever!
No regrets. No compromises.
Featured On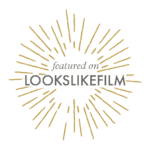 IDEAS TO GET MARRIED IN THE MOUNTAINS
Intimate AND SIMPLE Wedding

in the Dolomites

Do you feel that nature is a place that connects and brings you back to peace but at the same time excites you?

That's why an Dolomites elopement could be the right experience for you!

The Dolomites are full of wonderful places to celebrate a wedding in nature – free from any cliché.
A
MODERN Elopement

IN THE MOUNTAINS

The mountains are an idyllic place!

I believe that few places in the world give a feeling of freedom like them.

Why not also feel free on the wedding day, leaving all expectations behind?

A modern elopement consists of spending a day, or even more – in the name of love and the values ​​of alternative couples.
As a Dolomites Wedding Photographer, that's my mission for you!

You are not forced to have the same wedding as your parents.

Feel free to go
where your heart takes you!
SKI OR HIKE

ON Your WEDDING DAY!

Getting married in winter is perhaps one of the most rebellious things!

Hardly anyone gets married during the winter months, yet I believe there is nothing more romantic than a fireplace after a good ski-day in the Dolomites.

Are you a couple who loves walking or hiking in the mountains?
Well – so why not do it during your Dolomites elopement too?
RECENT POSTS
Resources & Tips