ABOUT ELLEN
Dolomites Elopement Witch, Cat Mom & Total Theme Parks Nerd
I'm Ellen and I'm a photographer, born and living in the beautiful Dolomites (what a blessing, I know ;P). I studied languages at the local high school and have always being flashed by crazy, creative stuff in life.
Most of the time (unless we talked about super interesting topics like gothic novels *looooove* <3) instead of paying attention at school, I dreamed about the next bizarre photographs I would take in our beautiful nature.
I've been craving spontaneous explorations, exciting activities and of course dramatic & theatric things since ever!
I'd describe photography as a way to passionately communicate, express and LIVE feelings. Couples in love and Elopements are a form of my wildest photographic dreams, each one inspires me with their very own way of being.
This way I can give each couple that inspiration back in form of awesome photographs, good energy and care!
My family sees me as a bit of a guerilla instead – full of willpower and probably always opposite to "normal" people. I don't care about "have-tos" nor random opinions. I know what I want and I actually see myself as a black sheep too.
Not trying to fit in simply gives me so much more freedom.
And if you see yourselves as rebels as well, because you don't believe in doing the same as everyone else, that's why I'm the perfect person to help you. Us rebels should stick together!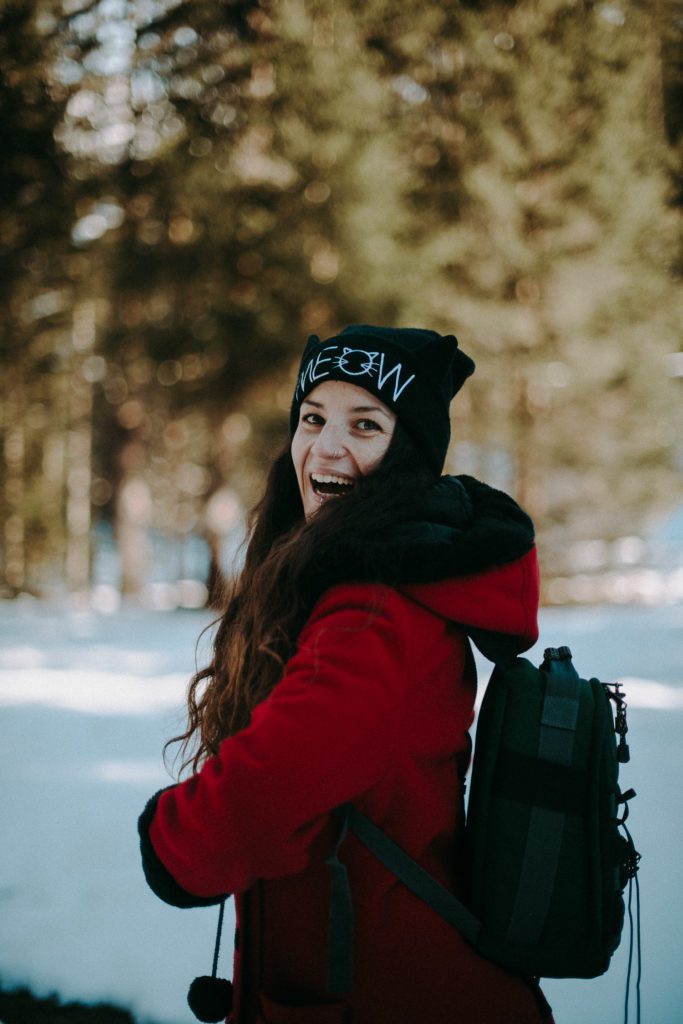 THE TURNING POINT
I photographed my first wedding at age 19 and some more classical weddings afterwards.
After having photographed the craziest elopement wedding, which was an elopement on skis, I knew my deepest calling was to support couples who don't see themselves having a traditional kind of wedding day!
I love people who don't give a blep about fitting into boxes and want to get married in a way that truly represents them. Not making any compromises. HEEEEEEEEEEELL YEESSSS!!! *spreads glitters everywhere*
I would describe myself like this: Energetic, Outgoing and Enthusiastic
In my spare time, I cuddle with my cattos, talk nonsense and send silly photos / memes to my friends. But I also love to take some time off and have 2 days in a beautiful wellness hotel. Or go to a theme park! (adrenaline's my fuel!)
In short, I love the mountains and roller coasters.
Ah… And for those who haven't understood it yet,
I love puns and iron-knees!

THAT'S WHY
We hit it off with each other!
feel alive!
You are interested in an intimate, unique and "wooo wooo" type of wedding experience – that makes you
You feel that a traditional wedding is not exactly the wedding you dream of, and you are looking for a person who will support you 100%.
You want to get married in a place that will make you fall in love and screech of emotion more than any firework at midnight. Free interpretation.