Local Dolomites Elopement Photographer
Imagine your Dolomites Elopement
to Look & Feel like
a bold Fantasy movie.
*EPICAL MUSIC PLAYING IN THE BACKGROUND*
Hundreds of wedding guests,
huge venues
& drunk relatives.
That's why you're getting married.
…or at least that's what everyone else's expecting from you…
As a local Dolomites elopement photographer,
I help peppy anti-conformist people to create magical elopements in the Dolomites,
so they can be their unfiltered & silly selves,
without fear of being judged or pressured by social normativities.
No Regrets. No Compromises.
Here's to the Reverse-thinkers who seek fun, freedom & connection.
You never fitted into a box,
you never wanted to do it like all the others,
and you basically never got what's fun about big weddings.
💩
So why lower yourselves to be "Vanilla" if you are
"Spicy Cinnamon With Awesome Sauce"?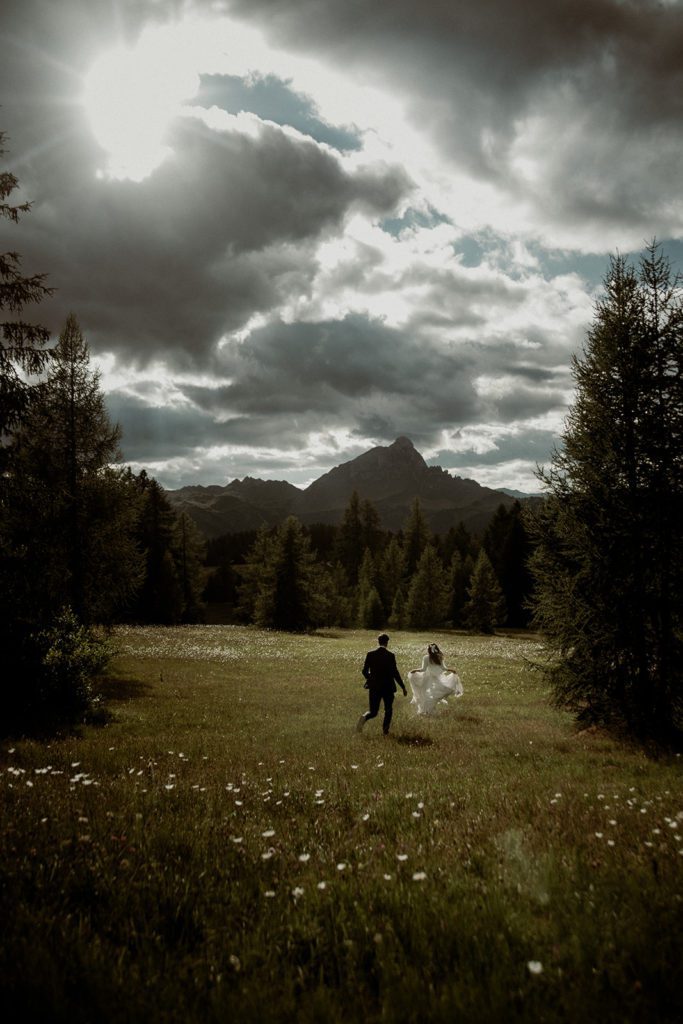 Why choosing a dramatic family over a dramatic scenary?
Get those:
🌟Just Awesome Vibes
🌟Dreamy Landscapes
🌟Real Connection With Nature
With me as your Dolomites elopement Photographer, you never ever get:
General, unfitting advice.
Impersonal copy-paste elopement experiences.
Just the mainstream tourist treatment.
Get Showered with The
Cozy vibes & warm fuzzies
Elopement Experience – From A to z.
This is a truly caring and playful elopement experience with a touch of Italian charm & local hospitality.
You can see me as your personal Dolomites elopement photographer and backbone gnome, that keeps your quest as smooth as a baby's bottom. From the planning to the gallery delivery. And beyond.
You're as safe as a gnome in its snugly mushroom home
A LISTEN-FIRST
APPROACH
Listening to your visions and struggles first will make the best tailored advice.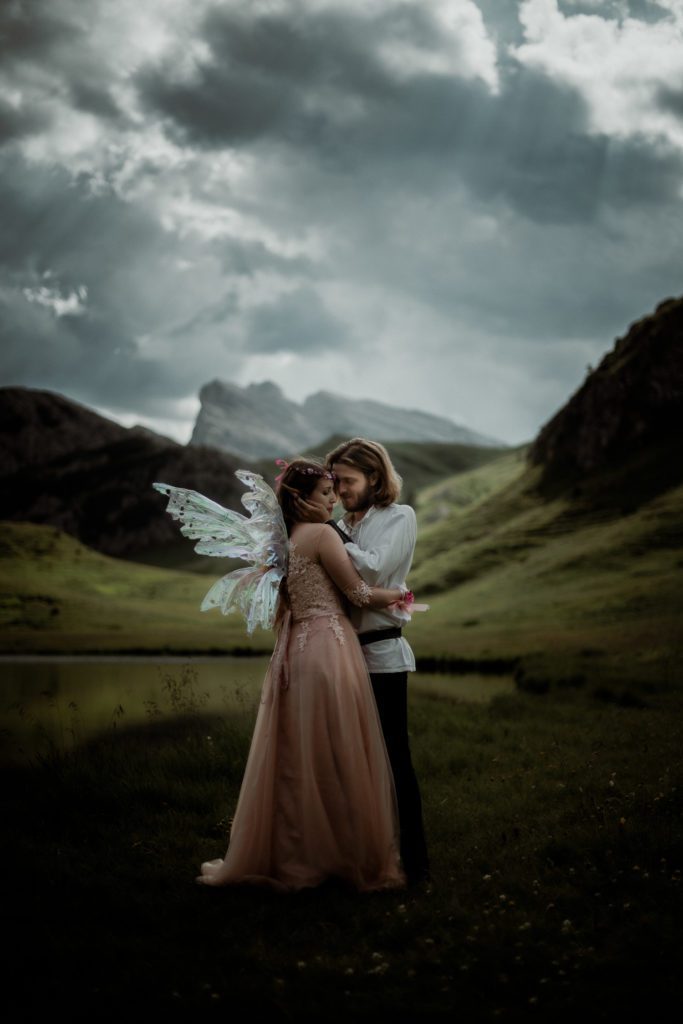 ENCOURAGING YOU
TO BE "YOURS-ELVES"
Boldly implement your interests and personality into your day, without hiding your magical s-elf.
THE INTIMATE
FEEL
I won't be just a service provider. Open and friend-like communication will make the best teamwork.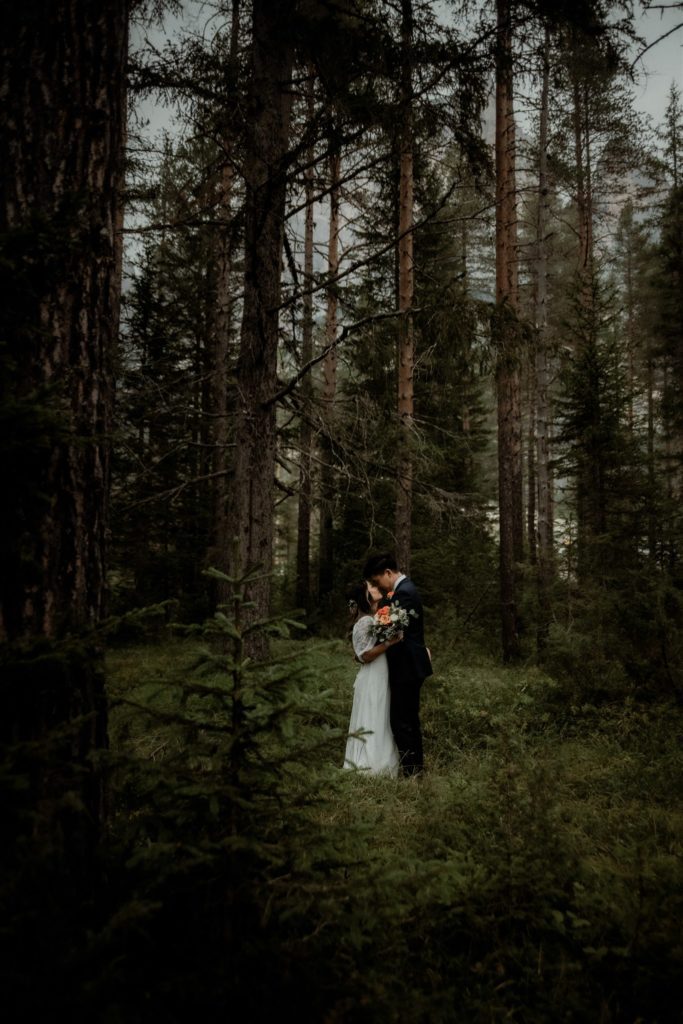 How to book me as your local Dolomites Elopement Photographer?
1.
Book A
Discovery Call!
Let's jump on a call to see if we vibe well. After that, you get your package with a first draft of your elopement in the Dolomites!
2.
Plan your Activities!
Let's find out what you most love, and how to implement your groovy interests, and secluded locations into your Dolomites elopement!
3.
Enjoy Your Dolomites Elopement!
Let's go out on an adventure and have all the fun!
LOCAL DOLOMITES ELOPEMENT PHOTOGRAPHER
Be on the safe side with first-hand advice from your local elopement photographer in the Dolomites.
INDIVIDUAL
& PRIVATE
EXPERIENCES
100% tailored, intimate & feel-good experiences for your proposal or elopement in the Dolomites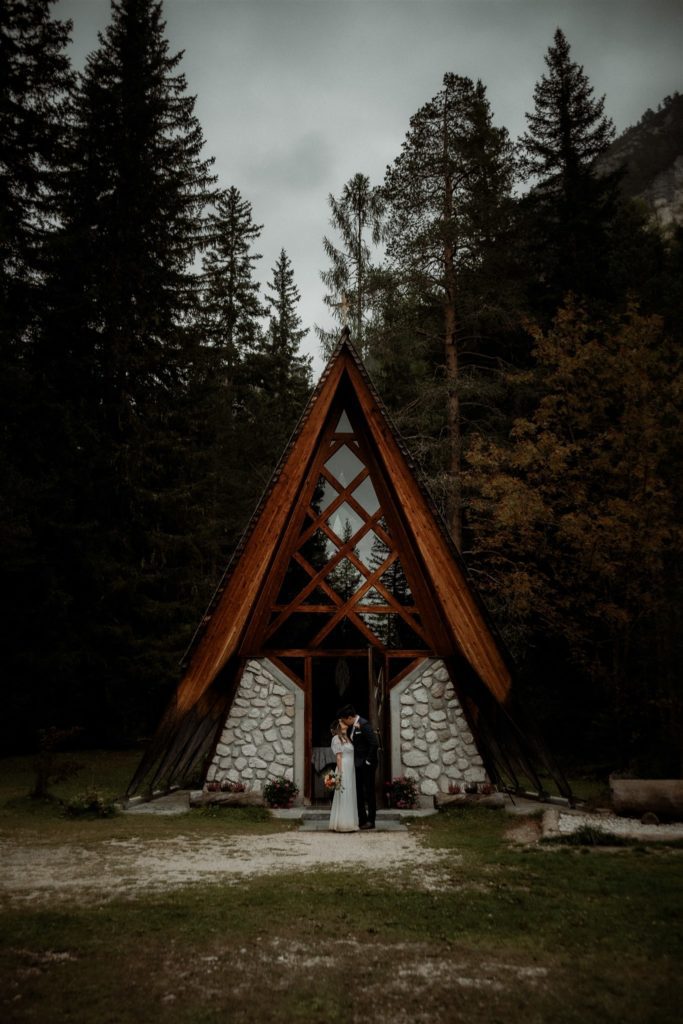 1:1 & HANDS-ON
PREPARATION
SUPPORT
The hands-on process will help you save time, clarify your vision, and eliminate daunting research.
Here's the
no 🐂💩, you-centred Service
for Dolomites Elopement Photography
Pursuing your very own quest and wonders is key to creating a one-of a kind proposal to your love, or epic elopement in the Dolomites.
My local gnome wisdom, helps you to effortlessly craft those once-in-a-lifetime experiences, give you simple 1:1 guidance and sprinkles genuine fun all over your adventure.
You won't be left wondering like a lone sock in the dryer.
Ally with Ellen!
Your Funky local
Dolomites Elopement Photographer
& Gnome Friend
I deeply believe that the best work results come from genuine human connection.
The right moment to start being weird is the first.
My mission as your Dolomites elopement photographer is to mix expertise with unpolished, playful friend vibes to put you at ease and make your silly, unfiltered self shine.
Simple as this.
I'm basically your freaky energy-ball companion with a camera, who sometimes trips over herself, but is fun to be around.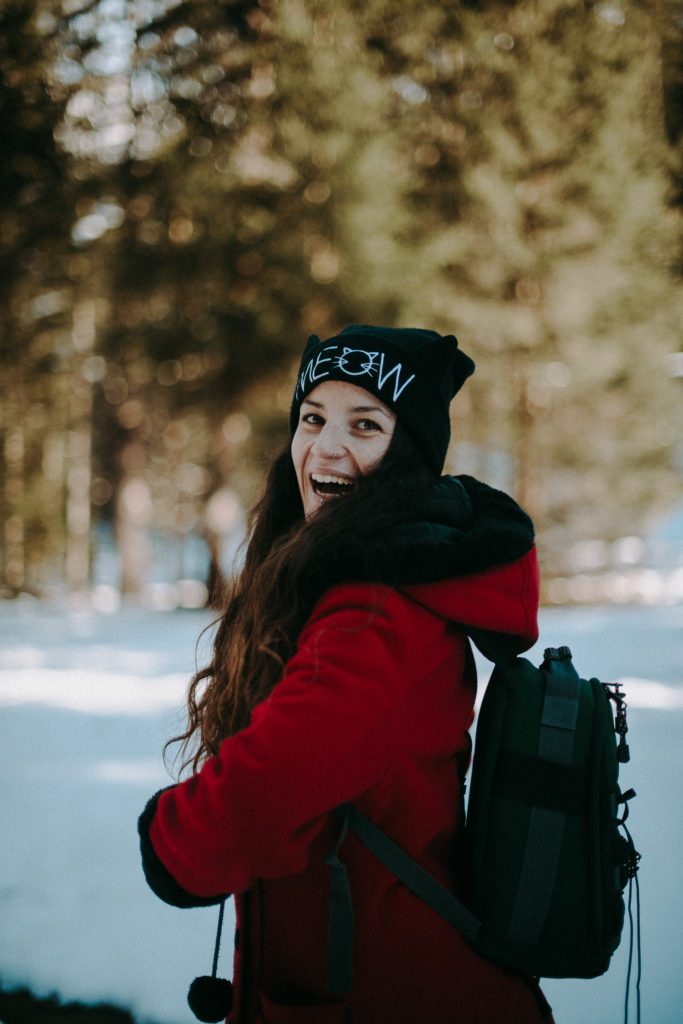 I love to help my couple save:
1. Countless hours wasted on info-hunting.
2. Tripping into tourist mayhems.
3. On missing out hidden gems not even Indiana Jones would find.

Sabrina & Richie
Ellen is unapologetically herself, and that is what we most appreciated about her.
She makes everyone feel comfortable.
We appreciated how organised she was in advance of our special day, always available for calls to put our plan together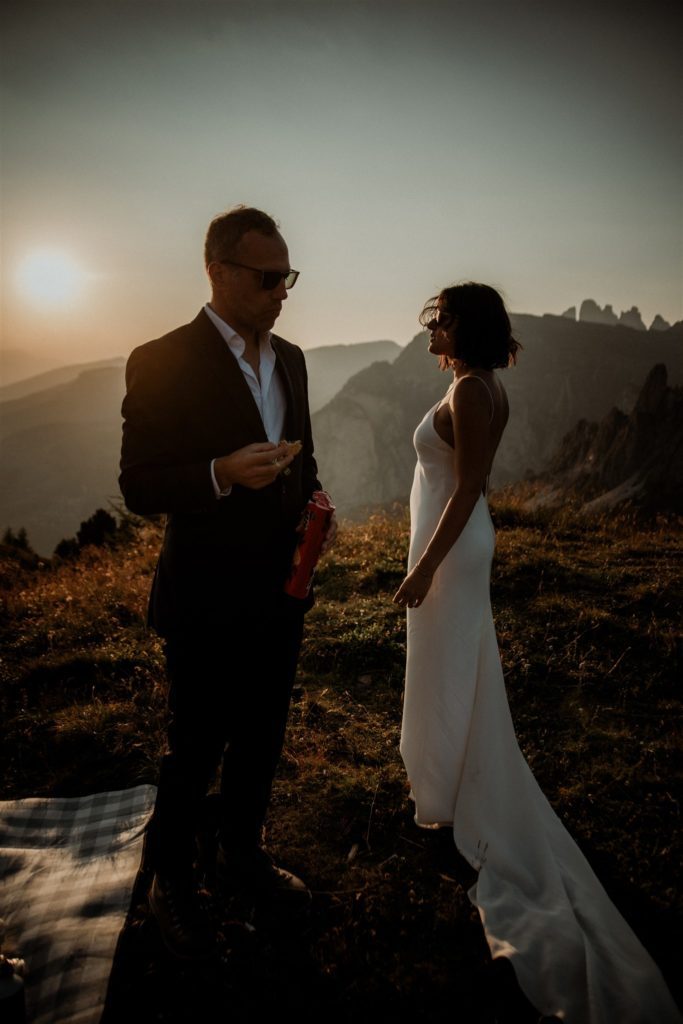 Maria & Ben
Ellen was the most incredible photographer that I am also proud and happy to call a friend. She made the day super stress free and everything went off seamlessly. She knows all the special locations that aren't super touristy.
Eleonore & Tim
Ellen came to the slopes with us after the wedding and we took fantastic photos there, hats off to that because it's not easy. Ellen definitely gets a clear recommendation from us for her humorous and professional manner.
DOLOMITES ELOPEMENT

Planning Resources
01
CONTACT
Reach out and tell me more about you and what you love
02
fREE CONSULT
Let's check if we're a good fit and dream up your perfect Dolomites elopement!
03
bOOK & PLAN
Book me as your Dolomites elopement photographer and start planning your elopement.
04
eNJOY
Let's go out there and have the best Dolomites elopement ever!
No regrets. No compromises.
RECENT POSTS
Resources & Tips
Featured On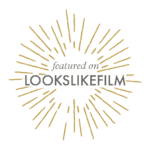 Ellen Alfreider Elopement Photographer Dolomites